When the potential impact of Covid-19 on his company became evident this past spring, Renfro President and CEO Stan Jewell faced the prospect of furloughing employees and idling machinery in Alabama, Tennessee and in the Triad.
The world's largest sock maker of some of the most recognizable brands, shuttering of retail stores and a sudden halt of consumer activity forced the Mount Airy-based company into making personal protection equipment as demand fell by 80% practically overnight. With plenty of fabric on hand, high-capacity machinery capacity and design expertise available, Renfro's pivot to making its Nightingale brand face mask likely preserved hundreds of jobs and created opportunities for hundreds more to find temporary work.
The pivot to making face masks was among the subjects discussed during Triad Business Journal's Manufacturing in the Covid-19 Age private roundtable, which in addition to Jewell included Egger Wood Products Director of Corporate Training Michael Holmes and LLFlex CEO Victor Dixon. Coverage of that roundtable will be featured in this week's print edition and published online.
Designed in conjunction with Wake Forest Baptists Health, Renfro quickly retooled to make as many as 1 million Nightingale face masks per week. That turned out to be the easy part. The challenge was finding, on short notice, upwards of 550 temporary workers to assemble and package the masks in seven locations.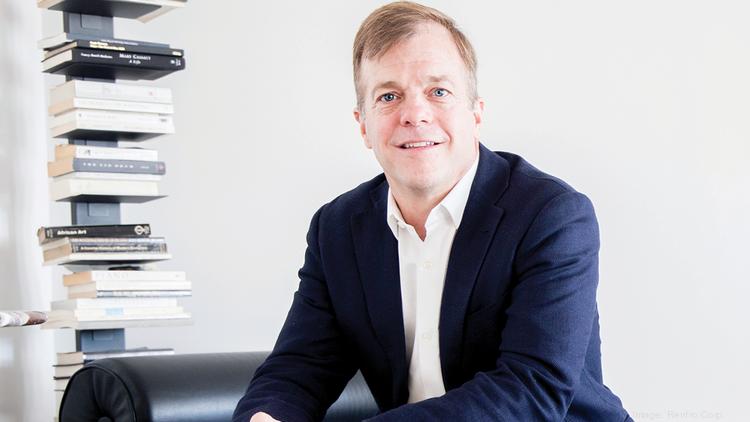 Workers furloughed by other companies weren't interested, Jewell said, because they were earning more with enhanced unemployment than they would assembling face masks. So a new market was targeted — students who aren't eligible for unemployment benefits. Renfro partnered with its placement agencies and others to approach local school systems and colleges to find labor.
"Our thought was there are a lot of people who are 16 to 20 years old who are not able to draw unemployment benefits, and maybe even a lot of them were getting ready to look for summertime work and internships," Jewell said. "Those opportunities weren't going to be readily available, so why don't we try and capture some of these people that were soon to be in the market to earn some cash anyway."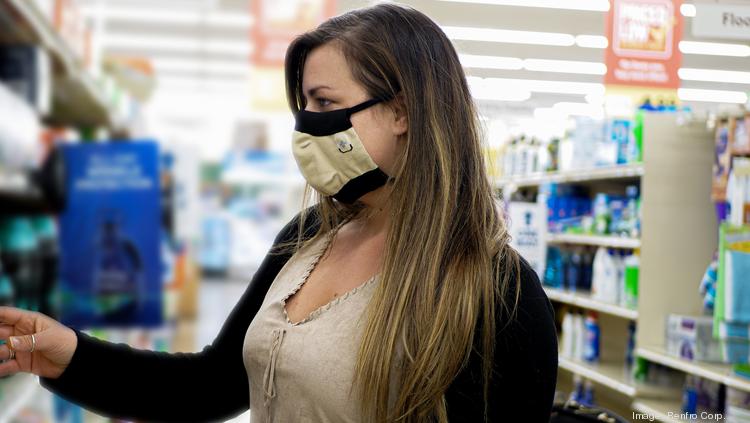 Not a profit center
The project went on from April through June before Renfro began scaling back mask production as it core business gradually returned in advance of back-to-school and holiday shopping seasons. Because the mask project kept all employees on the job and machinery running, the return to making socks was seamless.
Jewell said Renfro never intended to profit off the sudden need for PPE, but rather break even on the project. The pricing of the masks allowed the company to donate about 25% of its production in areas where resources didn't meet need. The company also helped execute Winston-Salem's "Mask the City," initiative, for which it provided 390,000 units practically at cost.
The washable, reusable masks are sold online to individuals in two-packs for $15. A pack of 24 costs $180 and a case of 96 is priced at $648, a discount of 75 cents per mask.
The primary goal was to keep the lights on and the machines running. Although requiring considerable ingenuity and hundreds of employee hours, Jewell characterized the mask pivot as relatively easy.
"There was a pretty simple conversion to make the masks, but figuring out a design that does not require cut-and-sew was a challenge because there's not a lot of cut-and-sew of any scale in this country anymore," Jewell said. "We tried to figure out a design that did not require sewing."
The solution was a design featuring a strap threaded through a channel at the top and bottom of the mask. To simplify assembly, Renfro enlisted the help of metal fabricator Tampco in Elkin to design and create a tool to help thread the straps quickly.
"They they made hundreds of these devices so that we could ramp up quickly," Jewell said.
Lessons learned
Now that its core business has rebounded, Jewell said Renfro is leaving the mass production of masks for companies better equipped to produce mass quantities until the need subsides. Renfro hasn't exited the PPE business completely, still producing some 100,000 units per month at one location with permanent staff only. With the intellectual property and experience in hand, Jewell said Renfro has the ability to ramp up mask production if necessary.
For now, its Nightingale production is targeting customization for institutional clients such as hospital systems and even colleges and universities. Among its customers are UNC-Chapel Hill, Wake Forest University and Davidson College.
An ancillary benefit from the face mask experience, Jewell said, was recognizing the company's ability to react quickly to changing market demands.
"I think what we really learned is that we're much more agile than we even thought, and we can be very innovative and very agile," Jewell said. "Maybe we apply that to the sock market, but also how do we reconfigure our supply chain so that we can be much more responsive to changing needs in the marketplace? I think that's probably more applicable and better long-erm learning to apply, rather than to chase a lot of big markets. How do we use those skill sets that we just figured out that we're really good at and apply them in new ways?"