A century-old Triad-based manufacturer and marketer of some of the world's top sock brands has unveiled new branding and a new direct-to-consumer e-commerce shopping experience. In the process, Mount Airy-based Renfro Corp. has positioned itself for its second century in business.
Now Renfro Brands, the rebrand for the world's largest dedicated sock maker, includes a new name, a revamped visual identity including, a redesigned logo and the launch of a direct-to-consumer marketplace called Loops & Wales.
"Our rebrand and launch of Loops & Wales represents the unique combination of strengths we've honed over the years," said Renfro Brands CEO Stan Jewell. "With these changes, we aim to honor our heritage while focusing on what our next 99 years can look like. We are brand stewards and laser-focused on driving brand equity and brand health across the board."
Renfro acquired its long-term license for the Fruit of the Loom hosiery business in the 1990s, shifting assets, resources and focus into the development of a brand portfolio model. The acquisition set the company on a new path to expand the breadth of its offerings, resulting in deep relationships with large retailers such as Macy's, Walmart and Costco as well as brand licensors Carhartt, Dr. Scholl's, Merrell and more.
Fashion sock labels Hot Sox and K. Bell joined the Renfro portfolio in 2007 and 2010, respectively. Today, Renfro manufacturers more than 20 globally recognized brands spanning the essentials, fashion, athletics, outdoors, work and wellness categories.
As Renfro noted a renaissance in socks toward more of a fashion statement than an afterthought, the company recognized an opportunity to develop a digital shopping experience through Loops & Wales. The move is intended to simultaneously capitalize on the acceleration toward e-commerce and the trend toward socks as a fashion accessory.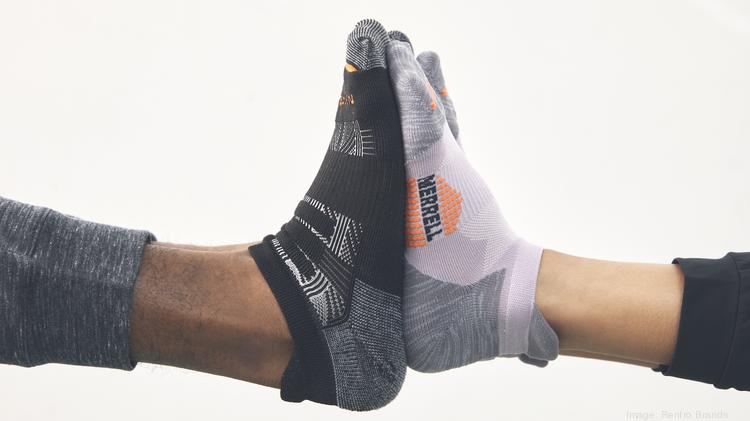 "Launching Loops & Wales signifies a big shift for Renfro Brands," Jewell said. "Covid has accelerated e-commerce by at least three to five years, and so while we may have been behind the market during the rise of e-commerce, the opportunity is even better today. "People will want to go to stores again someday, but the trends for e-commerce in this category will stick with us and we are forging right ahead."
Renfro is no stranger to rapid market pivots. At the onset of Covid-19, the company, which also has a design and packaging presence in Winston-Salem, collaborated with Wake Forest Baptist Health to design its Nightingale brand face covering, which entering this past summer it was producing up to 1 million units per week at multiple manufacturing locations in Alabama and Tennessee.
The moved not only preserved all of the company's full-time jobs, it also created more than 500 temporary positions as well. Since then, the company has shifted back to focusing on its core business, but has not exited the mask business entirely.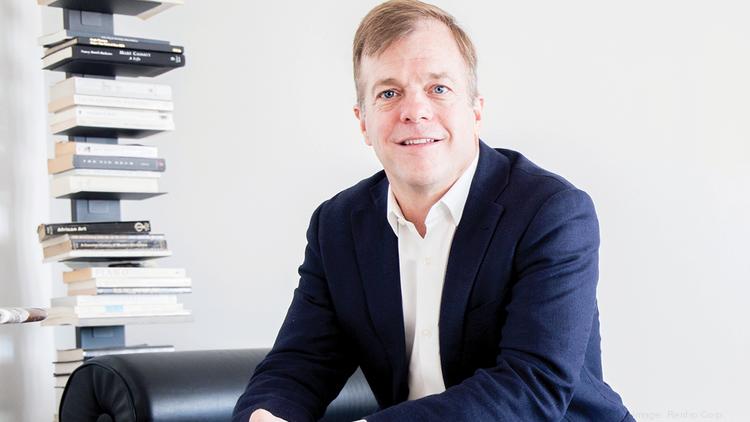 "Currently, our internal manufacturing capacity is fully utilized with the manufacture of socks," Jewell told Triad Business Journal last week. "We continue to have some of the Nightingale masks available for sale, and we have supplemented our offering with masks sold under our K. Bell and Hot Sox brands."
Loops & Wales, according to the company,  is a destination for discovering, styling and buying the right socks for the right occasions while providing a unique shopping experience, offering form and function for any occasion.
"The trends were really moving towards more and more consumers purchasing socks directly online. We were behind and needed to catch up," Jewell said. "We looked to our DNA to find what made Renfro unique in the market. We've got a sock for any and every occasion, and that's where we found a space we can own."